An Anthology of Joy is a project in our home city, supported by Manchester Independents. We built an archive of the small moments of joy that we have turned to for support and comfort in the time of COVID-19.

The archive is active resource; a space for sharing the coping mechanisms we have developed that people can turn to for inspiration.
full website here︎︎︎anthology-of-joy.co.uk
We worked with amazing artists living in Manchester and /or with a connection to the city to develop a series of workhshops to engage the community and create a new sense of what is 'now' needed post-pandemic (or inside it).

Aliyah Hussain, Dionne Pajarillaga,
Hannah Whitlow, Jessica El Mal
& Maria Fernandez de Osso.

Working together we built up large scale multi-layered pieces,
inspired by the small joys submitted into the anthology of joy,
reflecting on our personal and collective experiences.

Aliyah Hussain

Baybayin is a writing system native to the Philippines.
Spanish colonisers couldn't fully understand how to read it so tried to destroy it, but this beautiful script persisted.
We learnt about and celebrated Baybayin, using ink
and brushes to paint some phrases related to the participants.
Dionne Pajarillaga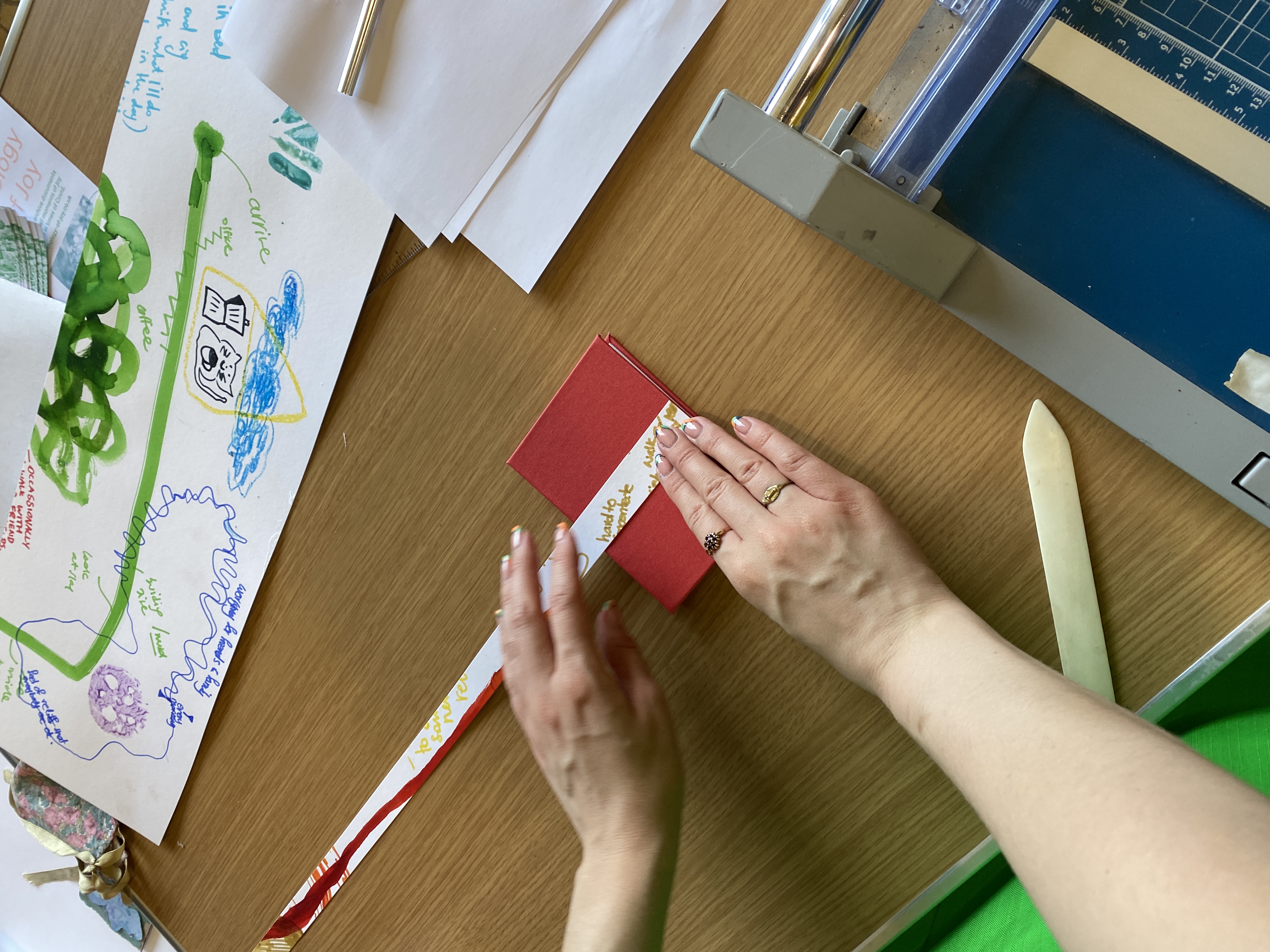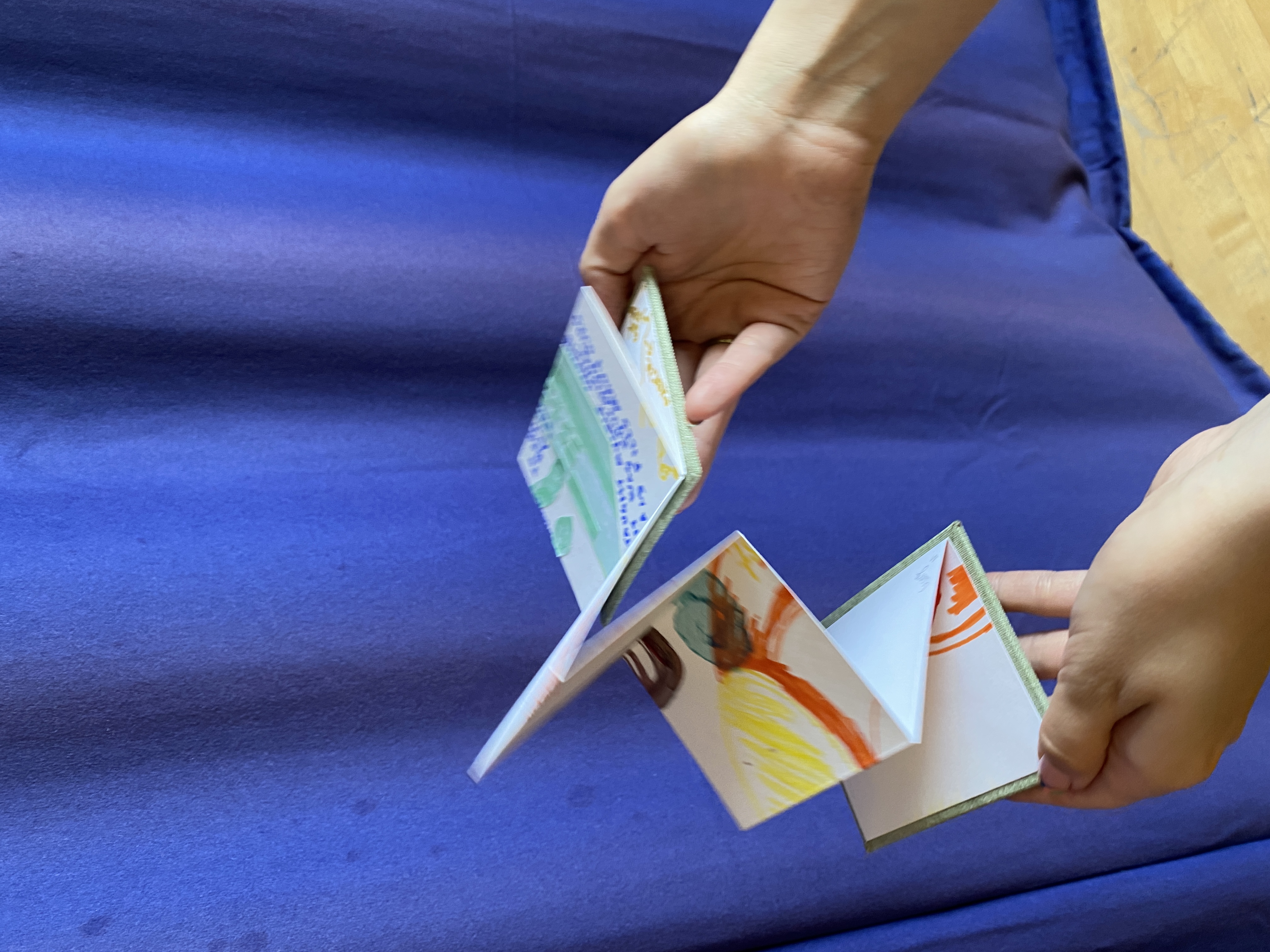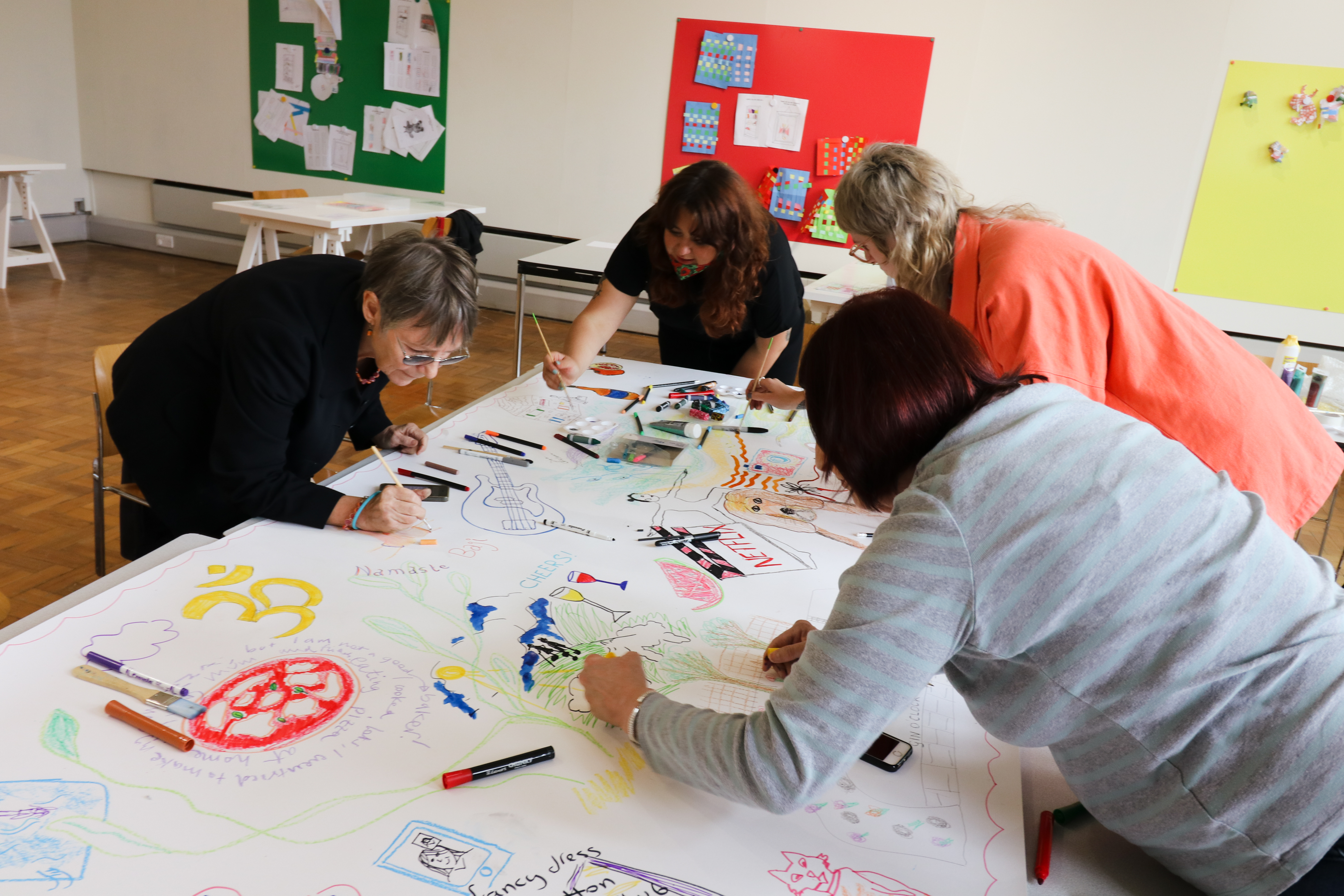 Hannah Whitlow