Papa Quaye
Creative Project Intern 2021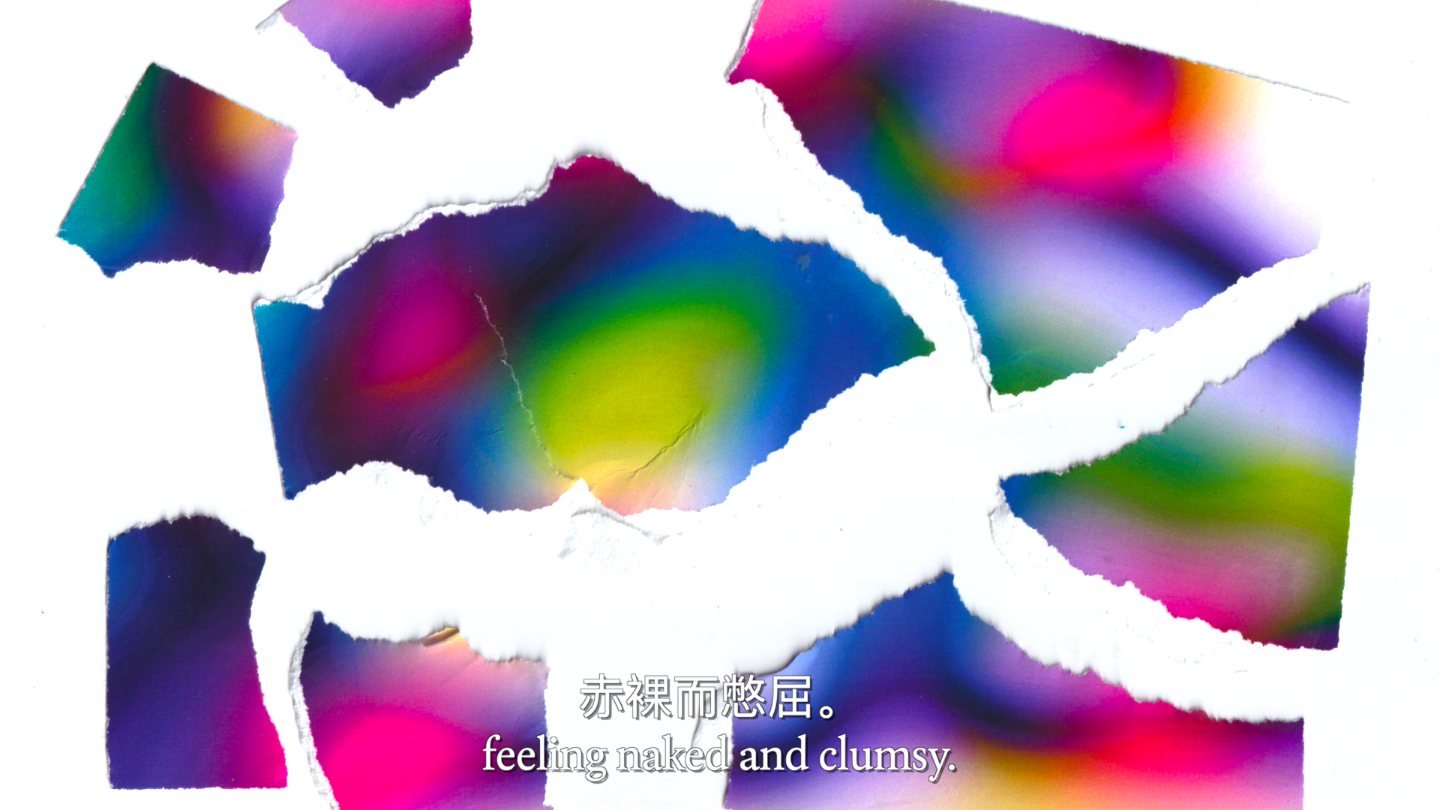 應該吧

Probably

一、

為什麼你會顫抖?當你唸出用自己的語言寫的詩?

Why are you trembling? When you recite a poem that you wrote in your own language.


或是要為自己憋腳的翻譯道歉?為什麼詩的韻律在翻譯後韻味全失?

Or apologise for your broken translation? Why is the sound and rhythm lost after translation?


你心中帶著母語像是自小聽著慢慢睡著的旋律,但這些在你的創作中必須轉化、翻譯成別人可以理解的語言,並且忍受那似乎就是你創作的全貌。你沒辦法全然不覺你母語的韻律在變成別的樣貌,因為它代表了某種本質,讓一個人在深夜得以睡著的,曲子無需道歉。

You kept your mother tongue in your heart like the melody you listened to in your childhood when you went to sleep. Yet those sounds have to be transformed and translated into another language that can be understood, and you have to endure the fact that they seem to be the whole picture of your creation. You cannot overlook the rhythm of your mother tongue transforming into a different shape, because it represents some sort of essence, letting a person fall asleep in the midnight, the song doesn't need to apologise.


當你的舌頭被拆解成發聲的步驟,反覆練習成一種反射動作不再卡頓的,或許你希望不再卡頓因而得以隱身的,自己。觀望自己蹩腳的模仿,然後不經意露出外星人的馬腳,然後歸咎於自己的愚鈍,別人當然不會介意,應該吧。

When your tongue is disassembled into steps of utterance, repeat the exercise hoping to turn it into a reflex that doesn't stutter, so that you can be a invisibleself. Observing your awful imitation, then accidentally exposing your bare alien feet, and blaming it on your dull self, others wouldn't mind of course, probably.


你試著用自己的語言給他們唸出你寫的詩,赤裸而憋屈。然後道歉,無需道歉,因為你的聲音需要被聽見,不需要翻譯,他們自然會在聲音的顫抖中找到你。

You tried to recite your own poem with your mother tongue, feeling naked and clumsy. And you apologised, there's no need to apologise, as your voice needs to be heard, without translation, they can find you in the trembling of your voice.


二、

你當然會在某處找到也在顫抖的自己,蜷縮在床上因為無處可去,你熟悉的聲音無處施展不是因為身邊的人不講鄉音,而是因為你不再像過去那樣無畏的說,那些粗俗卻自在的話語活像前世的自己。

You would find yourself trembling somewhere. Curled up in the bed as you have nowhere to go. The voice that you're familiar with has nowhere to go not because you're not surrounded by people who speak your language, but because you're not as fearless as before. Speaking vulgarly without restraint is yourself from past life.


但現在關節早已因為久未活動而遲滯,伸展身軀必定發出喀喀聲響。笨拙的現世的身體,不論在何處都是孱弱不堪的,生怕陌生的觸碰,沒有任何抗體。

Now your joints are slogging due to inactivity for a long time. Stretching your body would make some crackling noises. Your clumsy body in the present would be vulnerable no matter where it is, afraid of unfamiliar touch, without any antibodies.


但創作的身體必然是茁壯的。那些從皮膚的龜裂中分泌出來的發炎可以是作品,因為拒斥和自我糾纏不清因而展現某種生命力,聲音是自我、體液也必然是。

The creative body however must be flourishing. Those inflammation secreting from your crackling skin can be your work, as the entanglement of abjection and self present in itself is a form of vitality, voice is self so as is body fluid.


三、

不如忽略每天迴旋在腦海裡的意念,讓你頭痛欲裂還不如忽視那些,那些啃噬著你的大腦,蛔蟲不會自己離開。筆是一把手術刀,開膛破肚也沒關係,因為書寫也可以縫合傷口。然後你又可以完好如初,應該吧。

Rather neglect those thoughts that are hovering your brain, than allowing headache. Rather neglect, those brain-eating roundworms wouldn't leave by themselves. Pen is a scalpel. It's okay to slice through your stomach and chest, because writing can also heal your wound. Then you can be complete and fine again, probably.